Horse Racing Programs by Richard and Karen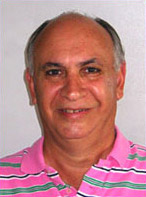 Richard Munk
Richard Munk is a lifelong harness and thoroughbred racing enthusiast. A native New Yorker, Mr. Munk attended Lehman College, and pursued business related courses at Pace University. In the 70's, Mr. Munk was engaged in the management of major musical groups. For about two decades, he was in product sales, distributing manufactured goods to both the public and private sector. In 1996, Mr. Munk became the Sales Manager and Client Liaison with the partners of Karakorum Racing Team, selling fractional share partnerships on the New York Thoroughbred Racing circuit. Mr. Munk was an integral part of the management team that saw Karakorum's racehorse portfolio grow from 1 horse to about 20. In 2002, Mr. Munk accepted the position of Director of Client Development with Castle Village Farm, also a racehorse partnership outfit located in New York. In the 5 years at CVF, he was a primary factor as the stable grew from 3 horses to 18. Mr. Munk's focus will be the maintenance and development of Funky Munky Stable, LLC, and to have Funky Munky Stable be the foremost partnership enterprise in both the Harness and Thoroughbred industry.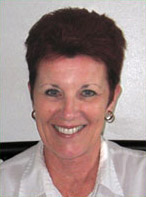 Karen Munk
Karen Munk is a native of Saratoga Springs, New York. After attending Cornell University for a period, Mrs. Munk ventured to follow her lifelong dream; a career hands on, with horses, on the Harness Circuit! She worked with legendary Hall of Fame trainer Billy Haughton, as a caretaker on the grand circuit. She also performed duties as a veterinary assistant to Robert Legler, D.M.V. Mrs. Munk spent the next twenty five years as a Harness trainer/driver. She worked at such venues as Rockingham Park in New Hampshire, Vernon Downs in New York, as well as the fair circuit all over the Northeast. A consummate horsewoman in her own right, Mrs. Munk brings a significant amount of expertise and insight, to Funky Munky Stable.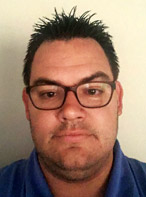 Patrick (PJ) Riordan
Marketing and Social Media Manager
Simply put, Patrick (PJ) Riordan, growing up on Long Island, has always had two great passions – golf and horse racing. Playing golf throughout his childhood and to this day, he led the Adelphi University golf team where he graduated with a degree in Economics and Math. PJ became interested in horse racing in high school as his best friends were owners of a harness racehorse. He attended his first horse races at Meadowlands and Yonkers with their family. Through his time spent at the tracks and around horse racing, PJ learned of Funky Munky Stable and become a personal owner of several horses. While learning more about the business, he began to talk to and work with Rich about the greater possibilities for the stable through social media and other outreach to attract younger partners. PJ now helps to lead those efforts, alongside Rich, as well as assists with administrative tasks and helps with partnership sales.